Proto Residual Stress Analysis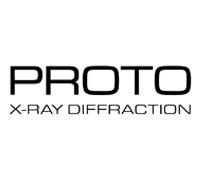 Residual stress is defined as "the stress resident inside a component or structure after all applied forces have been removed".
IMPORTANCE OF RESIDUAL STRESS
Residual stress affects:
Low cycle and high cycle fatigue performance
Distortion
Peen forming (controlled distortion)
Fretting
Stress corrosion cracking (SCC) and hydrogen initiated cracking (HIC)
Crack initiation and propagation. (Damage tolerance)
Residual Stress distribution is rarely as assumed in FE models and or fracture mechanics; real data is necessary to improve the accuracy and effectiveness of the modeling.
The Benefits of Measuring and Monitoring Residual Stresses
Optimize process parameters, such as measuring the effectiveness of peening on a part at critical locations.
Provide a quantitative metric to enable specifications and Go/No-Go decisions.
Improve product quality, substantiate supplier quality, engineering source approval (ESA)
Improve safety and reduce catastrophic failures.
Extend component or structure life by ensuring sufficient compressive residual stress is present.
Validate repair area has been "restored" to original specifications.
More accurate replacement part requirements by tracking residual stress degradation; thus, enabling retirement for quantitative cause.
Residual stress information can improve the probability of detection of other nondestructive techniques.
No products were found matching your selection.